Golf Tournaments & Golf Events NH
Upcoming Golf Tournaments NH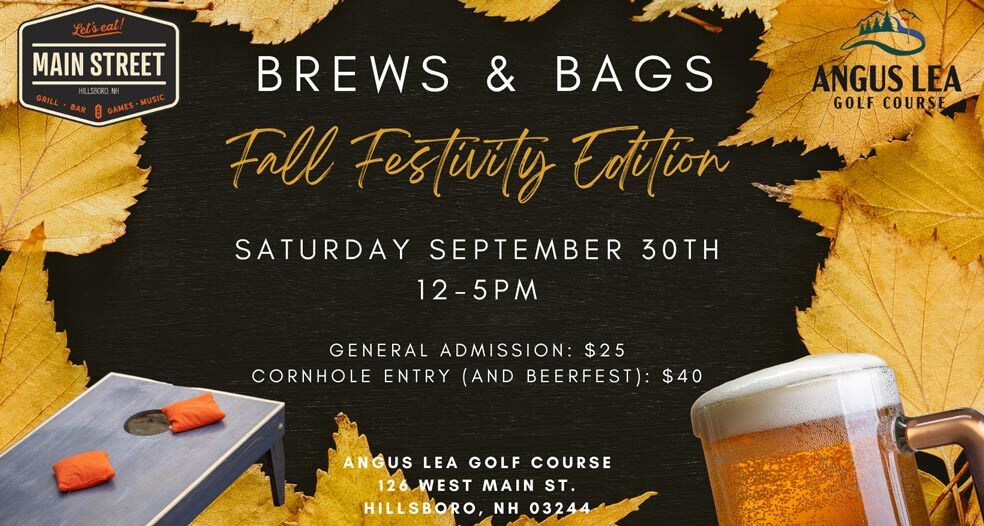 Join us for an exciting Fall Brew Fest showcasing local breweries and food vendors! This delightful event features live music and a cornhole tournament. Featured breweries include Concord Craft, Henniker Brewing, New Belgium, Bradford Bear, Night Shift Brewing, Outlaw Brewing, Feathered Friend Brewing, Ogie Brewing, Tuckerman brewing. Featured NH food vendors are Teenie Weenies, Main Street Grill and Becky's Pies and Desserts.
When? Saturday, September 30, 2023
Time: 12-5pm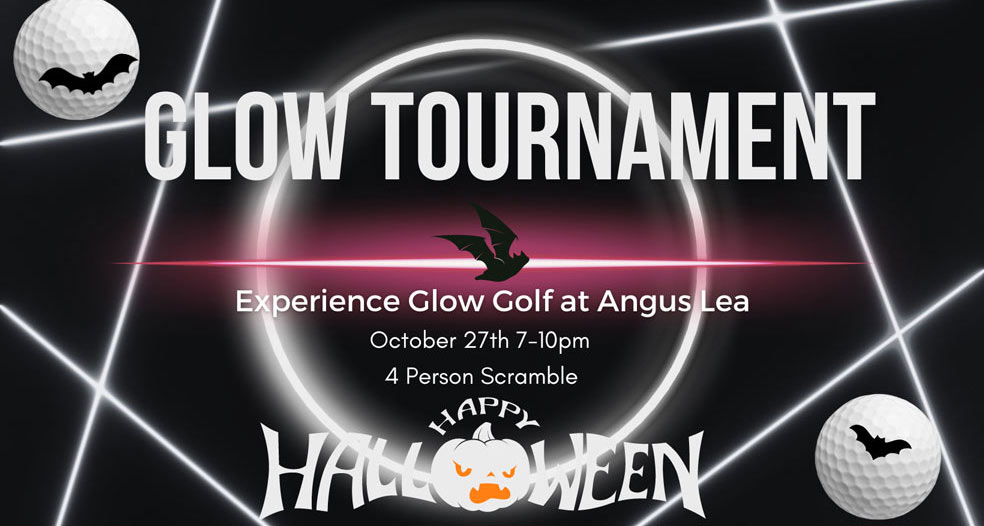 Angus Lea's Glow Golf Tournament (Halloween)
Last glow golf event of the season! Halloween-themed, prizes for the best costumes! This will be walking only for safety.
Includes: Glow golf ball, Dinner, drink ticket (21+)
$68 per golfer, $25 per non-golfer
When? Friday, October 27, 2023, @ 07:00 PM — 10:00 PM
Where? Angus Lea Golf Course- Hillsboro, NH
Setup: 4-person scramble
2023 Upcoming Golf Events NH
Saturday, October 7th Ryder cup (Angus Lea vs. Dustin CC)
Saturday, October 14th –Hillsboro Fire Dept. Tournament
Saturday, October 21st- Night Riders Tournament
2024 Golf Tournaments and Events
Sat May 18th – Cinco De Mayo fun tournament 9-holes
Sun June 2nd Member/Guest
Fri June 14th- Summer Kick-Off fun tournament 18-holes
Fri June 28th – Glow Golf – 9 holes
Sat July 20th Mid-Summer Scramble fun tournament 18 holes
Sun July 28th-Member/Member Tournament
Fri August 16th – Tiki Tee-Off fun tournament 19 holes
Sat August 24-25th Championship Weekend
Sat September 14th – Summer Send-Off 18 holes
Fri September 20th Glow Golf 9-hole tournament
Sat September 28th Beerfest/Cornhole Tournament
Sat October 5th- Ryder Cup
Sat October 12th – Fall Fun tournament 9 holes
Sat October 26th- Grand Anniversary/Opening Pig Roast
Book Golf Tournaments & Golf Events in NH
Looking for a place to host golf tournaments and golf events in NH? Send us a message today for more information. We look forward to hearing from you!