Angus Lea's Picture Perfect Event Space in Hillsboro NH
Our Golf Course Event Space NH
Looking for a unique venue to host your next event? Look no further than the Angus Lea Golf Course! Host your next event at Angus Lea Golf Course located in the heart of Hillsboro, NH. Enjoy a built in backdrop with picturesque views right on the bank of the Contoocook river.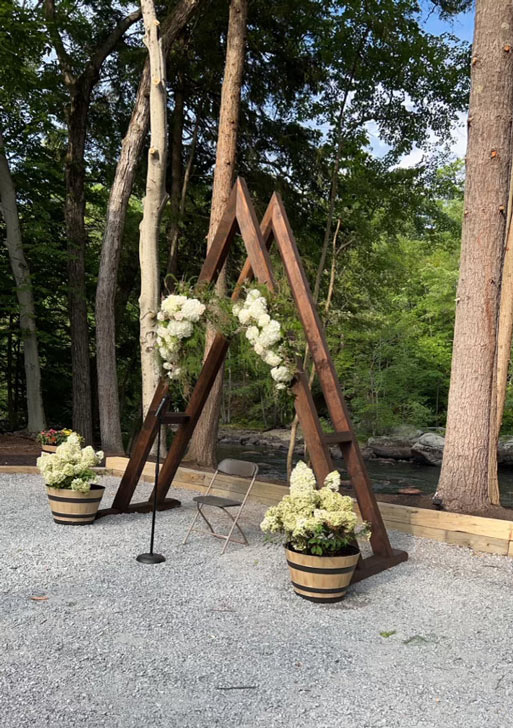 Our Event Space in Hillsboro, NH
Planning an event can be a daunting task, but booking the perfect venue doesn't have to be! Angus Lea Golf Course offers a beautiful and unique event space that is perfect for any occasion. Whether you're hosting a corporate event, a wedding reception, or a family reunion, Angus Lea Golf Course is the perfect place to make lifelong memories.
Parties of all Sizes
Angus Lea's event space is surrounded by a serene landscape and sits along the river's edge, making it the perfect setting for any occasion, no matter the size. Whether you are hosting a large or small party, Angus Lea has the perfect space for you.
Flexible Packages
We have custom packages and pricing to fit your needs, whether you're hosting a large gathering or holding a small meeting. Our staff is dedicated to providing outstanding service and ensuring that your event is a success.
Private Scenic Waterfront Location
Our beautiful event space sits along the edge of the Contoocook river. You and your photographer will love our built in backdrop. 
On-site Restaurant and Bar
With our on-site restaurant, Main St. Grill and Bar, we are able to cater to all of your food needs. Our experienced event planning staff will work with you to ensure that your event is executed flawlessly.
Every Golfer's Dream
Schedule your next event with us and rent the entire course for you and your guests to play a round of golf. Make your event extra special by spending the day golfing in a beautiful setting.
Perfect Locations for Events
Located on the river, our golf course is a peaceful and serene setting that will make your event extra special. Our event space can accommodate parties of any size, so you can rest assured that we will have plenty of room for your guests. And, our experienced staff will be on hand to help you with every aspect of your event, from planning to execution. To learn more about our event space or to book your next event with us, check our availability below.